My friends keep asking me how i manage to be on Instagram and YouTube almost the whole day without using WiFi . I always tell them i blaze with Safaricom, that means being your own boos and control credit the way you want.
Technically, blaze is a youth network powered by Safaricom, lets just say its a youth tariff.created for young people by young people. This means that while BLAZE is owned by Safaricom, it works a little different. For example, while Safaricom (the Mother Brand) is available to everyone from your little sister to your grandmother, BLAZE is only available to subscribers aged 26 years and below.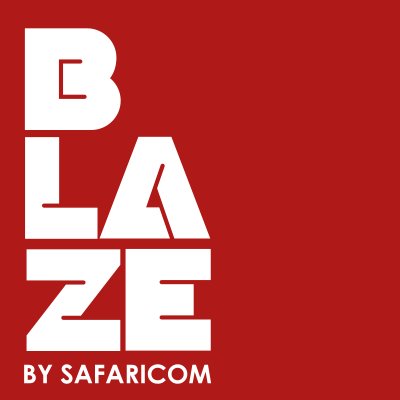 How to join blaze
Dial *555# from your Safaricom Mobile or Data line
Select Option 1
Follow the prompts to MIGRATE to BLAZE
And that's it! Once successful, you will get a congratulatory SMS
Then click on the link on that  congratulations SMS, and get started
Once you dial *555# and successfully migrate to BLAZE, you will get the below benefits:
1. Access to the BYOB (Be Your Own Boss) Summits that connect you to mentors from across industries   and passions who can guide you on the journey to becoming a success
2.Access to the BYOB Bootcamps that offer one-on-one skill and talent training with skilled professionals who show you practically, how to make a plan for your life and passion.
3.Access to the BYOB TV Show that will give BLAZERS a chance to battle it out for a chance to get training and funding that will allow you to really jump-start and move your passion/dream to the next level.
4.The power to Create-Your-Own Plan- literally! This means that you will now be able to create your own data, voice and SMS plan that suits your needs and your pocket.
5.More control over your airtime, this is because BLAZE comes with a Blocked Out of Bundle Browsing feature for all subscribers that ensures that when your bundle runs out, your browsing session stops to avoid charging/eating into your airtime.
6 The freedom to use your now BLAZE Bonga points to redeem movie tickets and food at select partner outlets… over and above the other items you can already redeem (airtime, data, SMS, Minutes, Devices)
I have used blaze for a while now and i think if you haven't started using it yet, you better start.